第十二届中国城街道欢庆节
The 12th Annual Chinatown Street Festival
This year, Winnipeg seems to have a longer summer than usual, with greenery still gracing the Chinese Garden in late September, early fall. Taking the opportunity of the stage victory in the fight against the COVID-19, the Winnipeg Chinatown Street Festival, which was absented last year due to the COVID-19 pandemic, had finally returned to Chinatown.
温尼伯今年的夏天似乎比往常都长了些,满眼的绿色还眷顾着9月底初秋的中国花园。借着曼省抗击疫情阶段性胜利的契机,去年因疫情缺席的温尼伯中国城街道欢庆会终于回归了中国城。
Organized by the Winnipeg Chinese Cultural Community Centre (WCCCC) and Downtown Winnipeg BIZ, the 12th Winnipeg Chinatown Street Festival made a strong return to Chinatown on the evening of September 17 and the afternoon of September 18 at the Chinatown Chinese Garden.
由温城中华文化中心主办,温尼伯Downtown BIZ协办的第十二届温尼伯中国城街道欢庆会Winnipeg Chinatown Street Festival 于9月17日晚和9月18日下午在中国城中国花园强势回归。
The WCCCC prepared well in advance to ensure a safe and smooth run of this event. The Centre set up several sanitizing stations at the entrance to the garden and in the audience, provided free hand sanitizers and disposable masks to the audience and performance groups, and posted signs for reminding the audience and performers to keep a safe social distance.
文化中心为保障这次活动安全并顺利的进行,提前做好了充分准备。中心在花园入口和观众席设置了多个消毒驿站,为观众和演出团体免费提供酒精洗手液和一次性口罩,并张贴标识提示观众和演员保持社交距离。
A total of 15 performing groups and individuals presented multiple shows and performances over the two days of the Street Festival, and the WCCCC would like to express our gratitude to our performers. Thank you all for the wonderful performances.
本次街庆,共有15组演出群体和个人在这两天的时间里为街庆带来了多场演出和表演,温城中华文化中心向我们的演员们表达感谢。感谢大家带来的精彩演出。
The participating performing groups were well prepared, and some of the performers had custom-made masks to match their costumes for this performance. While providing a wonderful performance, the health and safety of the performers were ensured by following the COVID-19 safety regulations.
参与表演的演出团体精心准备,部分演员还为此次在疫情中表演量身定制了与演出服相匹配的口罩。在为大家带来精彩的演出的同时,还根据防疫规定保证了演员的健康安全。
For the Street Festival, our team brought several interactive programs for the audience over the two days; the karaoke session on the evening of September 17 gave the audience a chance to sing and relive the classic songs, and on September 18, we brought a Zumba Flash Mob for the audience to dance in the Chinese garden under the leadership of the host Yvonne.
本次街庆,我们的主办团队这两天里带来了多档的观众互动类的节目。9月17日晚的卡拉OK环节让观众们有机会一展歌喉,重温经典歌曲。9月18日而是为大家带来了集体尊巴快闪,观众在主持人Yvonne的带领下在中国花园中欢快起舞。
MC: Dr. Tina Chen
MC: Yvonne Bayer Cheung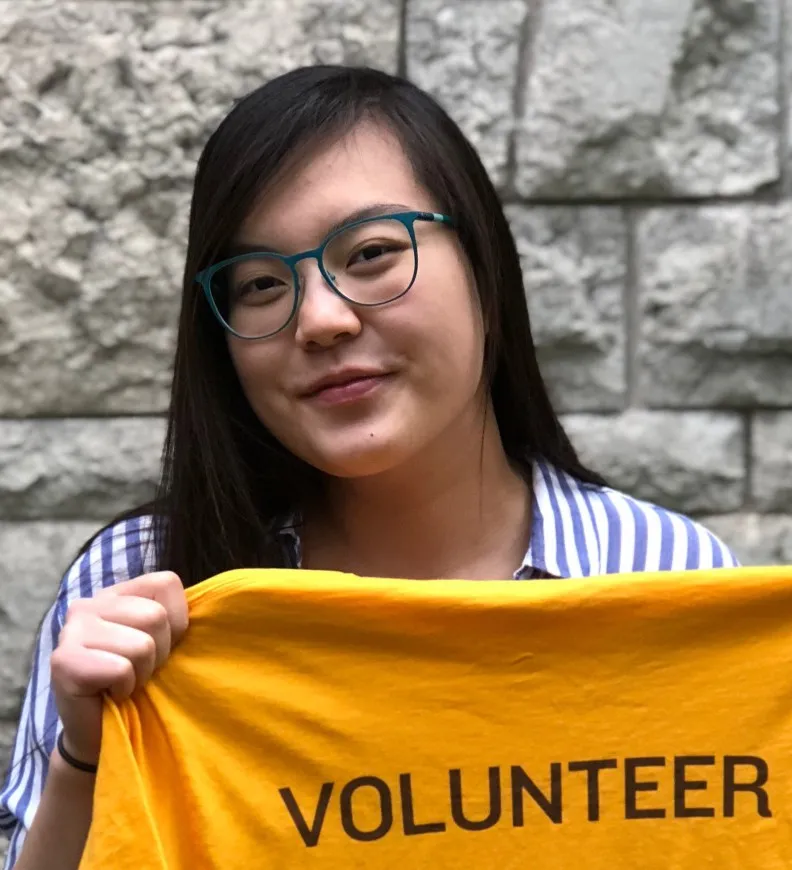 MC: Nina Lam
The Street Festival was organized and supported by dozens of volunteers, and we would like to express our sincere gratitude to them. We also welcome more partners to join our volunteer team.
本次街庆更有数十位义工为我们的活动贡献了他们的支持与协助,向他们表达诚挚的感谢。在此我们也欢迎更多的小伙伴们加入我们的义工团队,感兴趣的小伙伴可以戳我们的小编哦!
Below are some wonderful moments of the Street Festival:
以下是本次活动的精彩画面:
Winnipeg Chinese Dragon Dance Group
Winnipeg Chinese Dragon Dance Group has arranged an all-new dragon dance performance dedicated for the opening of this festival.
Winnipeg Chinese Dagon Dance Group的演员们为此次活动特意编排了全新的旗舞和经典的舞龙, 为一系列街庆表演拉开了序幕。
Friendly Chinese Dance Group
Tai-chi Softball Performance 太极柔力球表演
Friendly Chinese Dance Group
Performers of the Spring Peach Blossoms 参与Spring Peach Blossoms舞蹈表演的演员们
Cheerful Dance Group brought dance performance
Cheerful Dance Group 带来舞蹈表演
Manitoba Northern Light Drum Group brought a waist drum performance
Manitoba Northern Light Drum Group 带来腰鼓表演
Photo of the Manitoba Northern Light Drum
Manitoba Northern Light Drum的演员合照
WCSA's Line Dance performance
WCSA带来精彩的Line Dance表演
Performance of the MuDan Dance Studio
国色天香舞蹈队带来的舞蹈
WCSA brought us the Tai-Chi Softball Performance
WCSA为大家带来的太极柔力球表演
Performance of the YunDuan Latin Dance Group
云端拉丁舞蹈团带来的拉丁舞表演
Special Thanks to our Sponsors & Supporters:
赞助和支持鸣谢 :
Building Communities Through Arts and Heritage
(BCAH Program)
Ethnocultural Community Support Program
Downtown Winnipeg BIZ